Rape is the fourth most common crime in India. The level of rape cases in the country is rising at an alarming rate. It is learnt that most of the rape cases were committed by someone known to the victim.
Not a long ago, the entire nation was shocked by the heinous rape and murder of the veterinary doctor in Hyderabad and after which, the 6-year-old girl was raped and strangled to death by her school belt in Rajasthan and then another shocking atrocity happened when a 9-year-old girl was raped and strangled to death. Then a Hyderabad-like rape and murder incident took place at Kumarganj, South Dinajpur in West Bengal.
Then again a 46-year-old Thailand woman was raped in Kerala by two men. It has been learnt that the Thai national visited India in order to meet her child in Kerala but she was raped.
Now in a shocking incident in Tamil Nadu, a 14-year-old girl was allegedly raped by her own father for over three months.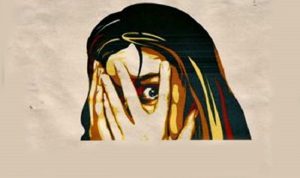 The Mayiladuthurai police arrested the accused who is said to be a 40 year-old cab driver. The man was detained on the charges of raping and impregnating his daughter.
Allegedly, Kumar (name changed) had been raping his own daughter for three months. The police added that a few days ago, the girl complained of stomach pain and vomiting. The girl's mother thought that she was sick and then took her to a government hospital, a report in Times of India stated.
However, after the medical examination, the doctor told the girl's mother that 14-year-old girl was pregnant. When the girl's mother had confronted her daughter, she narrated her terrible experience.
After coming to know that her daughter's condition, girl's plight, mother approached the police and immediately lodged a complaint against the accused. R Kopperundevi, the inspector told The Times of India, "Based on the complaint, we inquired the minor girl and arrested Kumar. He has been booked under section 6 of the POCSO Act. Kumar was remanded in judicial custody. "
According to TOI, the girl will be sent to the child welfare committee (CWC) after being discharged from the hospital. An official of the district child protection unit of Nagapattinam added that if the girl is sent home, she might turn unfriendly and change her statement.
It should be noted that the girl will be admitted to one of the government homes as she is academically inclined. According to the official, the girl will be able to forget all the trauma if she is kept away from home.
Follow and connect with us on Twitter, Facebook, and Youtube