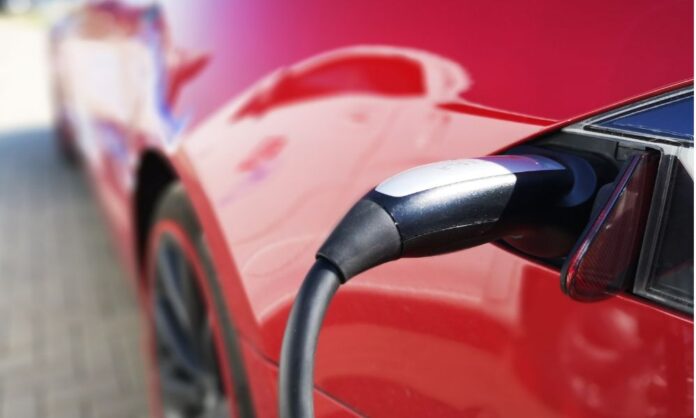 Home technology just keeps getting more incredible. From smart appliances to thermostats you can control from the other side of the world, your home can become a technology hub with tools to make your life simpler and save you big money. If you're looking for ways to upgrade your home with the latest technology, gadgets, and tools, keep reading.
Energy-Efficient Smart Thermostat
A simple home upgrade you can make is to install a smart thermostat. A smart thermostat can be controlled from your phone, allowing you to adjust temperature settings and turn the unit on or off remotely. Not only that, but it's better at monitoring temperatures in different rooms. Some even allow you to create zones in your home to ensure that every room is comfortable, and you don't have huge jumps in temperatures hot or cold.
EV Charging Plug
There are numerous EV charging solutions out there. You can plug in at many stores now, but it's even more convenient to have a spot to plug your electric car in when you are home. If you park in the garage, you can easily install a plug inside. Some people also like to put their charging stations at a convenient spot in their driveway. This ensures that you always have a full charge and won't end up stranded on your way to work or on your way back home.
Advanced Security System
Security systems have come a long way over the years. Not only are they more robust, they are also more affordable than ever before. An advanced security system is one of the best high-tech upgrades you can make to your home. Not only does it give you peace of mind, but it also helps deter theft and vandalism. You can even monitor things while you are away from home. These security systems even allow you to set lights and other things while you are gone to make it appear like someone is actually home when you're not.
High Tech Smoke Detector
Another high-tech upgrade is to get a smart smoke detector. This type of smoke detector will detect smoke faster than a standard unit and send an alert to your phone so that you can respond immediately and call authorities if needed. It also has a built-in camera that allows you to see what's going on before you even get home. Plus, you can even get units that detect carbon monoxide all in one.
Doorbell Camera
Want to see who is at the door? Get a smart doorbell camera. You can even talk to them through your phone, see what they are doing at your door, and decide if you feel safe enough to open the door or not. This is especially useful if you live alone or with someone who has a medical condition that makes being alone difficult for them.
Smart Lighting System
Smart lighting can be controlled by voice, smartphone, or even smartwatch. You can set it to turn on and off at certain times and also when you enter or leave the home. Plus, if you forget to turn something off, you can even turn it off remotely through an app. The main benefit of this upgrade is convenience. You can set your lights will turn on automatically when it gets dark outside and to turn off when it's light out. Plus, these systems can help you save money as well.
Smart Speaker
Most people know about Alexa, but there are other smart speakers out there that connect with your home. You can use these systems to play music, order things from the internet, and even communicate with someone in another part of the house. These devices can be controlled by voice, and they're usually equipped with microphones that listen for commands like "Turn off the lights" or "Play music." You'll need a good internet connection and wireless router to get the most out of a smart home speaker.
Conclusion
The future of home technology is here. Smart appliances and even a smart garage opener are other upgrades that can not only save you money but make your life more convenient. Plus, many of these upgrades make your home safer to live in as well.
Follow and connect with us on Twitter, Facebook, Instagram, and Youtube