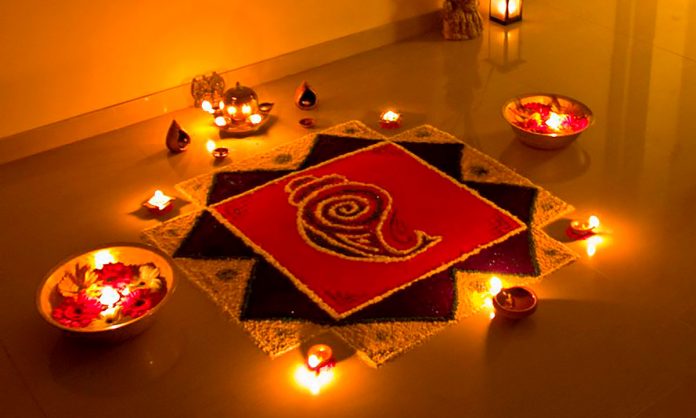 Work is not always happening. Especially, if it is the festive time around the clock, working in the office becomes really boring and undesirable. However, if you make the office overloaded with festive vibes, then you will find yourself amused with the works and the celebration vibes as well. Also, celebrating such important festivals with your colleagues helps you connect better with them, thus, leading to better teamwork with them. Also, when festivals like Diwali, celebrated in office, it not only boosts your bonding with others but also enhances your product utility. Who would not want to go to such a workplace that is happening and creates positive vibes at the same time? Also, Diwali celebration in the office is nothing less than a silver lining for people who really force themselves to stick to their chairs from 9 to 5. From getting Diwali gifts for your employees to performing various Diwali rituals with your colleagues, the festival of Diwali and its celebration brings people from every walk of life together. If you want to make the Diwali celebration in your office su[per exciting, then, here is a brief guide on the celebration ideas that will help you out for sure. So, let's get started!
Diwali Poojas & Diwali Rituals
So, starting this auspicious festival with a small pooja at the office will help create a positive working environment for everyone. Having the start of the day with a pooja at the office is the best way to seek the blessing of the deities and will help you do better in your career.
Well, decorating the office to make it look very appealing and attractive is a dream of every employee. No one wants to work in their boring cubicles for straight 9 hours, right? However, turning your office into a festive decorative workplace will excite you in every way. It is really fun decorating the office with your colleagues. You can divide the office into sections and make teams decorate those sections, respectively. Now, you can even set a competition among the teams to spice up the fun at the office. Decorating the office using flowers, lights, diyas, and even going for rangoli competitions would be a challenging way of giving an edge to the decoration.
Now, we all know that working on this festival in the office is a myth. There is lots of enthusiasm and energy in the air. Once the pooja and the rituals are done, you can make arrangements for the games to be played with your colleagues. Playing games with your colleagues helps you bond better with them, and hence, it is another reason for playing games in the office that have been inducted years ago.
Go All Traditional And Ethnic
Diwali is a festival which will be incomplete without wearing ethnic and traditional clothing, right? Also, going to the office in formals almost all year could become boring, right? So, break the formal flow and go all traditional. Girls can go for sarees and indo-western dresses whereas boys can wear kurtas with sunglasses. Now click the group picture and make the festival a memory that you will remember all your life.
Diwali Gifts To Express Warm & Gratitude
We spend 9 hours a day with our colleagues for 5 days a week. It is more than we spend time with our loved ones at home. So, we eventually tend to make a bond with our colleagues. It is more of an emotional, social, and professional bond with them. Balancing these bonds with them is quite important and hence, let them know how important a place they hold in your hearts. Send Diwali Gifts for Boyfriend online for your colleague and make their Diwali a lot more special festival.
So, let's make the Diwali celebration in the office a lot more special and memorable with these ideas of Diwali celebration. From exchanging Diwali gifts to arranging festive and mind-boggling delicious food at the office, there is so much you can do to bring out the festive vibe at the office. Just plan for every arrangement a week ago with your colleagues, divide the responsibility, and do not leave any stone unturned.
Follow and connect with us on Twitter, Facebook, and Youtube