The world of high fashion is not only known for its stunning designs and captivating runway shows but also for the extraordinary talent and beauty of the models who grace the catwalks. In this article, we will delve into the lives and careers of the top 10 highest-paid models in the world for the year 2023. These models have not only captured the hearts of fashion enthusiasts but have also amassed significant wealth through their successful careers. From established supermodels to rising stars, each of these individuals has carved a remarkable path in the industry. Join us as we explore their incredible achievements and give a glimpse into their estimated net worth.
1. Gisele Bündchen – Net Worth: $400 million
Gisele Bündchen, a Brazilian supermodel, remains an icon in the fashion industry. With her natural beauty, undeniable charisma, and business acumen, she has secured numerous lucrative contracts with top fashion houses and brands. Bündchen's ventures beyond modeling, including her eco-conscious initiatives, have contributed to her estimated net worth of $400 million.
2. Kendall Jenner – Net Worth: $45 million
Kendall Jenner, part of the Kardashian-Jenner family, has successfully transitioned from reality TV star to one of the most sought-after models of her generation. With her distinctive look and social media influence, Jenner has secured high-profile campaigns and partnerships, resulting in an impressive net worth of $45 million.
3. Karlie Kloss – Net Worth: $30 million
Karlie Kloss, known for her statuesque figure and versatile look, has cemented her status as a top model and entrepreneur. With contracts with major fashion brands and collaborations with renowned designers, Kloss has built a net worth of $30 million. Her philanthropic efforts and coding initiative, Kode with Klossy, further highlight her commitment to making a positive impact.
4. Chrissy Teigen – Net Worth: $75 million
Chrissy Teigen, a model and television personality, has captivated audiences with her striking features and vibrant personality. Her successful career as a model, combined with her ventures in the culinary world and social media influence, has contributed to an estimated net worth of $75 million.
5. Gigi Hadid – Net Worth: $29 million
Gigi Hadid, a prominent figure in the modeling industry, has graced the covers of renowned fashion magazines and walked the runway for prestigious designers. Her international appeal, combined with endorsements and collaborations, has accumulated a net worth of $29 million. Hadid's influence extends beyond the fashion realm, as she uses her platform to advocate for social causes.
6. Bella Hadid – Net Worth: $25 million
Bella Hadid, younger sister of Gigi Hadid, has made a name for herself as a top model in her own right. Her unique beauty, coupled with her versatility in print and runway work, has earned her contracts with notable fashion brands and a net worth of $25 million.
7. Adriana Lima – Net Worth: $85 million
Adriana Lima, a former Victoria's Secret Angel, has become synonymous with grace and elegance. Her long-standing career in modeling, marked by numerous high-profile campaigns and appearances, has contributed to an impressive net worth of $85 million. Lima's philanthropic efforts also reflect her commitment to making a difference.
8. Liu Wen – Net Worth: $35 million
Liu Wen, a trailblazer in the modeling industry, has become an influential figure, particularly in the Asian market. Her international success, including contracts with renowned fashion houses and participation in global campaigns, has led to a net worth of $35 million. Wen's achievements have paved the way for greater diversity and representation in the fashion world.
9. Ashley Graham – Net Worth: $20 million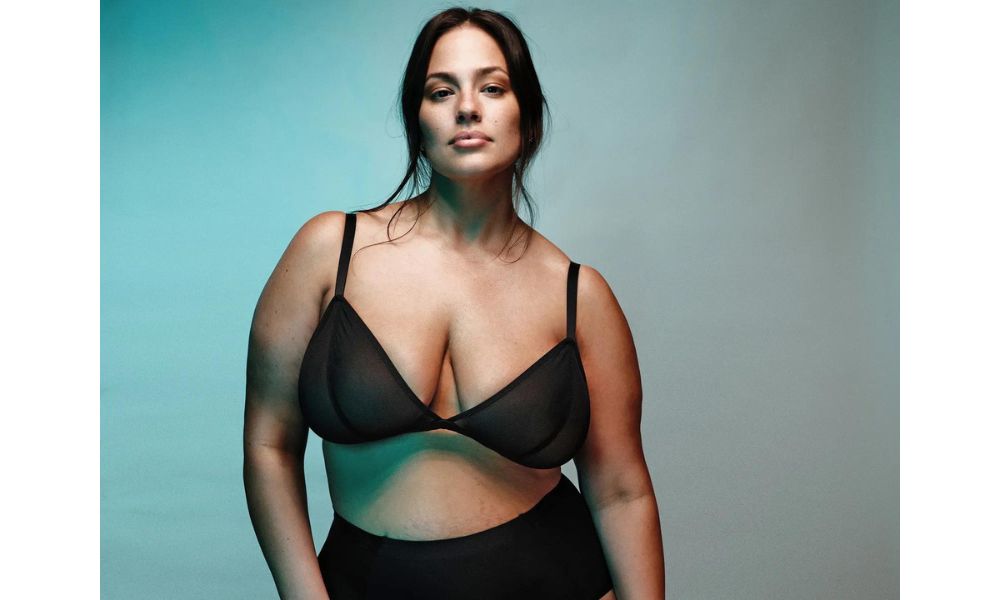 Ashley Graham has redefined beauty standards and become a prominent advocate for body positivity. As a successful plus-size model, she has graced magazine covers, launched her own fashion lines, and collaborated with major brands. Graham's inspiring journey has contributed to a net worth of $20 million.
10. Joan Smalls – Net Worth: $26 million
Joan Smalls, a Puerto Rican supermodel, has made significant strides in the fashion industry. With her striking features and versatility, she has garnered attention from leading designers and brands worldwide. Smalls' extensive modeling portfolio has earned her a net worth of $26 million.
Conclusion:
The top 10 highest-paid models in the world for 2023 exemplify the epitome of talent, beauty, and success in the fashion industry. From their iconic appearances on runways to their influential social media presence, these models have captivated global audiences and secured lucrative opportunities. As their careers continue to flourish, their net worth reflects their remarkable achievements and the impact they have made in shaping the world of fashion. Beyond their wealth, these models serve as role models, empowering individuals to embrace their uniqueness and pursue their dreams in the competitive world of modeling.
Follow and connect with us on Twitter, Facebook, Instagram, and Youtube