A record number of fire incidents have been reported in Brazil's Amazon Rain Forest this year. The Space Research Agency in its satellite data found that in the year 2018, there has been an increase of about 83 percent incidence. Due to this, pollution has reached dangerous levels here.
Brazilian President Jay Bolsonaro fired the head of the agency amid his deforestation figures. The fire took a formidable form in the city of São Paulo on Monday. The daytime blackout lasting nearly an hour, the strong winds emanating from the fire in the states of Amazon and Romania, affected the 2,700 km area.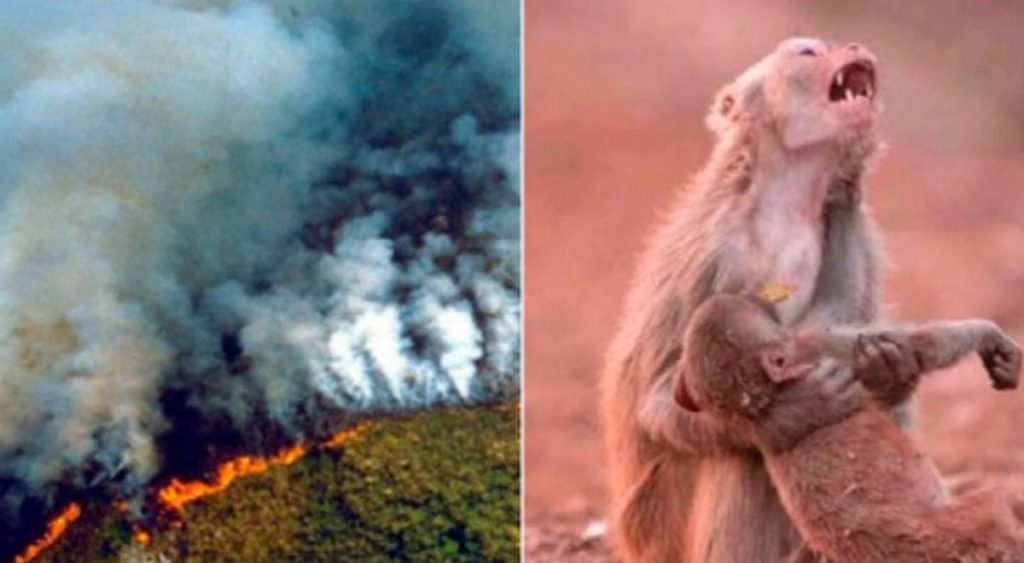 Conservationists have blamed Bolsonaro for this, saying Bolsonaro is encouraging people and farmers to vacate the land. At the same time, fire incidents have been increasing continuously since 2013 between January and August. This year also saw wildfires many times. These areas are covered with black smoke. Bolsonaro rejected the latest figures, saying that the cause of these incidents is defaunation. Farmers resort to fire to clear the land. Due to this, there is often a fire here.