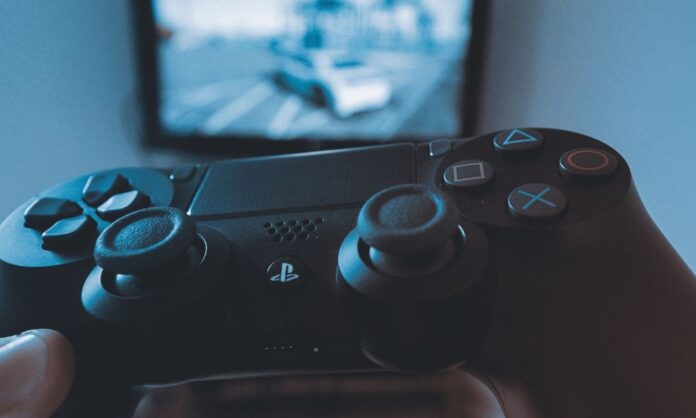 The PlayStation 4 is arguably the most popular gaming console today. The gaming community has never been this big, which means that the competition is huge. As such, Sony has to constantly improve and upgrade its features to remain
One of the biggest competitors for the number one spot is Microsoft's Xbox One. When Xbox One has announced that users could play Xbox One games on PC, Sony responded with a feature of their own – the PS4 Remote Play feature.
This article will show you how you can use Sony's Remote Play software to easily play your favorite PS4 games on your desktop computer or laptop.
Setting Things Up: The Essentials
Before we begin with this tutorial, you need to make sure that you have all the necessary elements. Without the elements below, you won't be able to follow this tutorial. Everything that you see on the list has been recommended by Sony's development team.
You can, of course, use alternative devices, but Sony advises the following for an optimal gaming experience:
Desktop computer or laptop
The PS4console
A wireless controller (Sony recommends the DUALSHOCK 4 wireless controller.)
A USB wireless adaptor or a USB cable (The adaptor allows you to use your controller wirelessly.)
High-speed internet connection (Sony recommends upload and download speeds of at least 15 megabits per second (Mbps).
If you have everything on the list, you are good to go.
PS4 Remote Play System Requirements
To use Sony's Remote Play software in the first place, you need to make sure that your computer meets all of the following requirements. The requirements depend on your computer's operating system.
Windows PC
Windows 8.1 or Windows 10 (Both 32-bit and 64-bit versions of these operating systems are acceptable.)
Intel Core i5-560M processor 2.67 GHz or faster (The Intel Core i5-2450M processor 2.50 GHz will also work.)
At least 100 MB of available storage
At least 2GB of RAM
Sound Card
USB Port
1024×768 minimum resolution
Mac
The macOS High Sierra or macOS Mojave operating system
Intel Core i5-520M processor 2.40 GHz or faster
At least 40MB of free storage
At least 2GB of RAM
USB Port
Installing and Setting Up the Software
First, you have to download the official PS4 Remote Play software. This software will allow you to play any PS4 game on your computer. The most recent update (version 2.8) has improved its stability. If you are downloading this software now, you will have the most recent upgrades.
Here's what you need to do:
Download the PS4 Remote Play software. You can download it from the official website by clicking here. What's important here is to select the appropriate operating system for your computer. You have two options: Windows PC and Mac. If you download the software version that's not meant for your computer, you won't be able to install it.

Run the installation file once it has downloaded successfully. That will open a new dialogue box.
Follow the instructions displayed in the dialogue box in order to set up and install this software correctly. Make sure that you download additional software as well. To do so, simply check the appropriate options from the dialogue box.

Setting Up the PS4 System
Once you have finished installing the PS4 Remote Play software, it's time to set up your PS4 gaming console. Here's what you need to do:
Navigate to your PS4's Settings.
Click on Remote Play Connection Settings and then click on the Enable Remote Play checkbox. This will enable PS4 to interact with the software that you have just installed on your computer.
Go back and select Account Management from the PS4's Settings menu.
After that, set the PS4 system as your primary system. You can do that by selecting Activate as Your Primary PS4 and then clicking on Activate.
If you want to start the Remote Play feature while your PS4 is in rest mode, do the following:
Navigate to your PS4's Settings menu.
Click on Power Save Settings.
Select Set Features Available in Rest Mode.
Select the Enable Turning on PS4 from Network and Stay Connected to the Internet checkboxes.
And voila! You are now ready to start using the Remote Play feature.
How to Use Remote Play
The hard work was to download, install, and set everything up. Using the Remote Play feature is now a piece of cake. Here's what you need to do:
Turn on your PS4. You can also put it in rest mode if you have enabled Remote Play for that mode.
Pair your computer with your controller by using the DUALSHOCK USB wireless adaptor. You can also connect your controller to your computer via a USB cable.
Launch the previously installed PS4 Remote Play software on your computer.
Click Start.
Enter your details and log in to your PlayStation Network account.

Once you have done everything, maximize the PS4 Remote Play window, select the game that you want to play, and have fun!
Play Your Favorite PS4 Games on Your PC Today
That is all you need to know to play your favorite PS4 games on your PC or laptop. Go through this tutorial and carefully follow every step to ensure that you've set everything up correctly.
Are you already using Sony's Remote Play to play your favorite PS4 games on your computer? What are your impressions of the software? Share them with us in the comments below.
Follow and connect with us on Twitter, Facebook, Instagram, Youtube