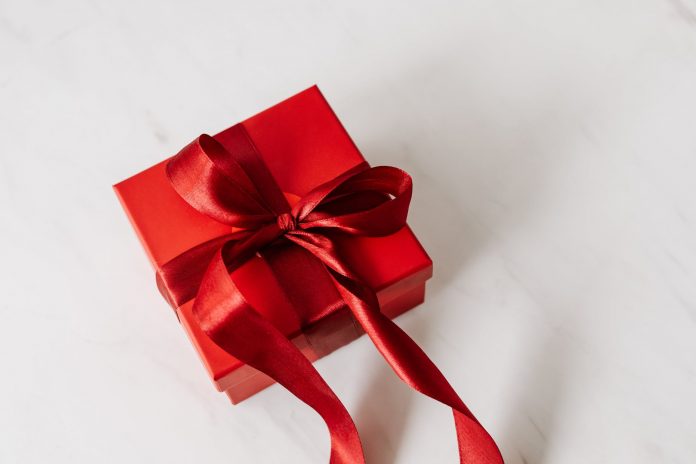 Somebody might be turning 13 this year of 30, either way, it is special. Birthdays are special no matter how old someone is, even if they are not excited about their own birthday anymore. If you know somebody who is close to your heart and their 30th birthday is coming up anytime soon, chances are you already know that they are not really excited about this particular birthday, in fact, they might have been saying this for over a year now. The obvious reason behind this being that they will be leaving their 20's and entering their 30's. We all know 20's are full of adventures and are considered to be the most exciting years in one's life. Whereas 30's are full of responsibilities and basically full of adulting. Being in your 30's means that you are an absolute grown up now, you are expected to know everything and do everything right. It means you are now grown up enough to have a family of your own, start saving for your kids, no more wild weekends with your friends, etc. After knowing all of this, who would actually want to leave their 20's and enter their 30's, right?
No matter how much we want to stay in our 20's, someday or the other we all will have to enter our 30's, it's inevitable. Therefore, the best we can do is to accept it gracefully, take it on as a new challenge and make the best out of the years. And for our loved ones who are upset about turning 30, all we can do is convey it to them that not only is an amazing life waiting for them ahead but will forever have the love from us, in fact, if it is at all possible then we will love them more and more each day!
If any of your loved ones is turning 30 anytime soon, be it your friend, sibling, partner, cousin, colleague, neighbour, brother or sister in law, or literally anybody else in our life, make their 30th birthday a birthday that they are going to remember forever. Make it so special for him or her that turning 30 will no longer make the person feel bad. Whether you throw him or her a birthday party or you don't, make sure that you atleast choose a very thoughtful gift for someone's 30th birthday- something that they are going to remember for the rest of their life.
Things you can give to someone who is turning 30:
Flowers are one of the most perfect gifts you can give to somebody on his or her birthday, irrespective of that person's age. But especially in this case, considering it is someone's 30th birthday, fresh flowers as a gift makes even more sense. It's classy, beautiful, and very thoughtful. You can go for common yet classic flowers like red roses, Orchids, Lilies, etc. or you can go for a little uncommon ones like Tulips or Carnations, it all depends on what you feel the other person might really like or what goes with his or her personality. The best part is, now you can choose from a wide variety of premium flowers and send flowers to India from any part of the world by just placing your order online on Bloomsvilla.
A watch never goes out of style. 30's mean being a real adult with a full time job, a family and so much more, right? The one thing you feel you don't have enough when you are in your 30's is time. Therefore, a watch that not just reminds you to be punctual and helps you to schedule all your activities properly but also enhances your style game is a gift that would be truly appreciated by someone who is turning 30.
A pair of gorgeous sunglasses
A pair of sunglasses has the ability to take the look of a person from one to a hundred real quick. It not just helps one to protect his or her eyes but also adds a lot of value to your personal style (plus, it also helps you to hide your tired eyes early in the morning, right?).
A beautiful wallet or a purse
This is not just an item that is used only for styling your outfit but this is in fact one of the most important things one need to carry when he or she goes out. Therefore, it really is a very thoughtful gift that you can give to somebody who is turning 30 anytime soon. Whether you go for a classic leather one or some other material, choose one that you feel will truly be of the other person's type. After all, you want him or her to actually use it, right?
A plant is one of the most thoughtful gifts ever. 30's mean finally growing up, right? It means being grown up enough to finally take responsibility of other people and start a family of his or her own, and what's a better way than starting this journey by taking responsibility of a plant? It's a living being after all that requires attention, love and care too. So maybe before taking on the responsibility of another human being all at once, it's better to start small. Plus, it's a gift that is going to stay with him or her for quite a long time (ofcour, only if well taken care of). You can choose from the wide range of fresh plant & birthday flower options that are available on Bloomsvilla, they will be delivered at your loved one's doorstep without you having to go through any hassle. In fact, you can even choose the Lucky Bamboo plant for the birthday boy or girl, this particular plant is supposed to bring good luck, good health and wealth into the recipient's life- each depending on the number of stems of the plant.
Choose a thoughtful gift for your loved one who is turning 30, but most importantly, don't forget to tell him or her how much he or she means to you. That is the most important thing ever and the most special gift of all times.
Follow and connect with us on Twitter, Facebook, and Youtube