Apple has rolled out iOS 16.2 update that brings 5G to supported devices. If you have an iPhone 12, 13, or 14, you can update it with iOS 16.2 and start using it on your iPhone. Here are the quick steps to use 5G on iPhone.
While the next section has the steps to use 5G on an iPhone, read this article to the end for FAQs and helpful tips to make full use of 5G on your device.
How to use 5G on iPhone
1. Open Settings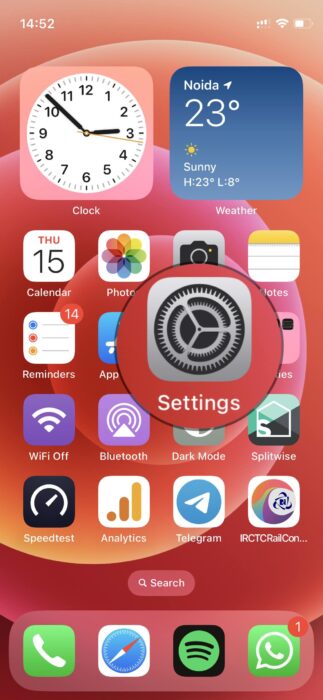 2. Go to Mobile Data/Cellular data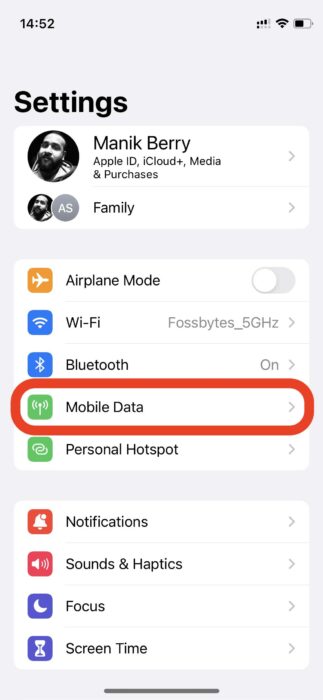 3. Select the SIM on which you want to enable 5G. If your operator supports 5G, you'll see the option on the next screen.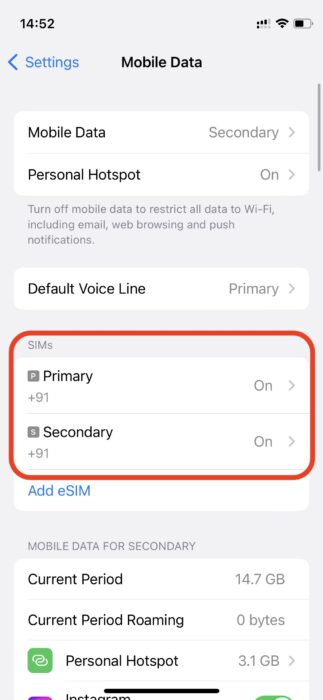 4. Select Voice & Data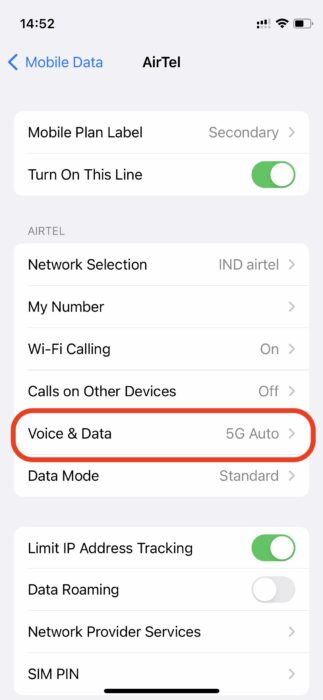 5. Choose 5G Auto or 5G On. The difference between these is in the FAQs section below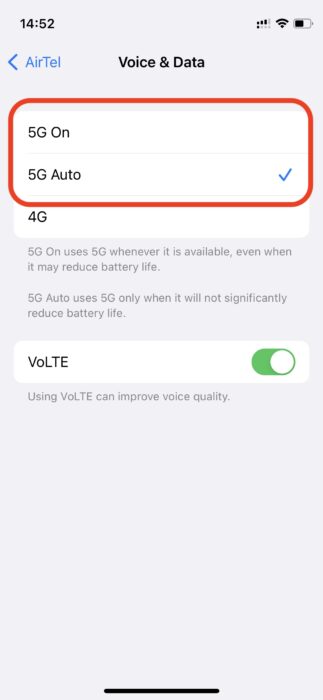 5G on iPhone FAQs
What is the difference between 5G On and 5G Auto on iPhone?
With the '5G On' mode, your iPhone's mobile data will be connected to 5G. If you keep your phone to 5G Auto, your iPhone will switch to LTE if 5G isn't delivering good speed. 5G Auto mode also saves some battery on the iPhone
What is the difference between 4G and 5G speeds?
According to Thales Group, 5G can be as much as 100 times faster than 4G in the right conditions.
How do I know if my network operator supports 5G?
Major operators in India, including Jio and Airtel, have already rolled out 5G at multiple locations across the country. When it comes to global applications, operators in the U.S. and U.K. have also rolled out 5G.
Where can I use Airtel 5G in India?
Airtel 5G is rolling out for Delhi, Mumbai, Chennai, Bengaluru, Hyderabad, Siliguri, Nagpur, Varanasi, Panipat, Gurugram, Guwahati, Patna, and Lucknow. The company says it will cover the rest of the cities in India by next year
Where can I use Jio 5G in India?
You can use Jio 5G in Delhi-NCR, Mumbai, Kolkata, Varanasi, Chennai, Bengaluru, Hyderabad, Pune, and Nathdwara. Jio says the rest of India will be covered by December 2023.
Does 5G on an iPhone drain the battery?
Yes, the use of 5G may drain your iPhone's battery faster. If your operator uses non-standalone infrastructure, you'll be connected to 4G and 5G, drawing double the power. Whereas standalone infrastructure makes less of an impact on the battery.
Do I need a new SIM to use 5G?
No, you don't need a new SIM to use 5G in most cases. The eSIM on your iPhone is already 5G-enabled, so there's no need for action for you to use 5G.
Follow and connect with us on Twitter, Facebook, Instagram, Youtube