Deepa Malik is a para-athlete of India who has won the distinction of being the first Indian woman player to win many medals at the world level. She will now be awarded Khel Ratna, the country's highest sports award. She got up from her bed almost two decades ago to reach the playing field and won medals from Para Commonwealth to Asian Games, World Championships and Rio Paralympics. Anil Bhardwaj had a special conversation with Deepa Malik about his journey.
Here are the excerpts
Question– After the Arjuna and Padma Shri awards, you are being awarded the Khel Ratna. How does it feel to receive three big honors?

Answer- It has been a long journey and I am very happy. It feels like a journey completed today. The struggle started in the year 1999 and today Khel Ratna is being honored at the age of 49.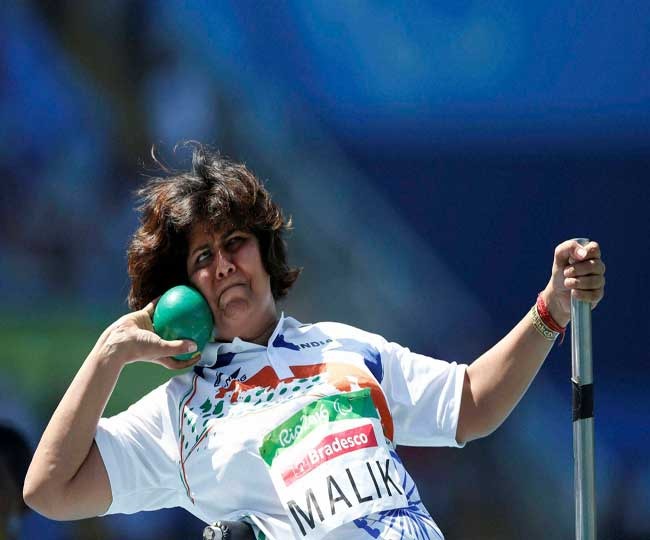 Question- Half your body was paralyzed and after that, you came to sports. You must have been strong-willed, but inspired by whom? How you started this journey?
Answer- The talk is around the year 2000. In those days I lived in Ahmednagar, Maharashtra and ran a small restaurant there. Everyone there knew that I am a Divyang. One day a man named Vilas came to the restaurant and he inspired me to come to the games. He was a para powerlifter himself. He encouraged and inspired me a lot, after which I landed on the field. Won the medal for Maharashtra at the national level, then in 2009, the Maharashtra Government honored me with the Shiv Chhatrapati Award. This was my first award which I was very happy about. This award made me hungry for a lot.
Question- Your life was full of happiness and sorrow but which day is considered as the biggest day for yourself

Answer- You said rightly if happiness comes in life, happiness also comes a lot and the biggest day of my life came on the day when I won the medal in Rio Paralympic 2016. This day was a big day for me and family.
Question- There must have been difficulties in this field.

Answer– In those days, having a disability in India was a difficulty in itself. Today there are some facilities available for differently-abled players in India. Facilities have increased after the Modi government's attention. There was a time when no one asked the Divyang player. A disabled player would train for two-three years in a sporting event for lack of facilities and later it was reported that the sport was not involved in the Asian or Olympic Games. Then the player prepares in other sports events, so you must have seen that I have won medals in different sports events at the international level. The biggest difficulty for me was that I used to train with athletes my child's age. During this time the children got a lot of support.
Question- Often, one is seen very rarely working for others. You played yourself and campaigned to make the Divyang aware. Where did this inspiration come from?

Answer- You know, my father has been an officer in the army and my husband is also in the army. In the army family, this is taught that work for others with yourself. I had set a goal to inspire children with disabilities, especially girls, in the country by playing and taking care of their homes so that they can leave the house and touch the heights themselves. I am happy that the convenience and number of players in sports are increasing today.