Temples in India have become the hub of controversies. Recently, the Kashi-Mathura dispute has reached the top court. The last dispute that was seen in India was the dispute over Ayodhya's Ram Mandir.
A petition has been filed in the Supreme Court on the Kashi-Mathura dispute and the places of Worship Act 1991 has been challenged in this petition. The Vishwa Bhadra Pujari Purohit Mahasangh, an organization of Hindu priests, has challenged the provision of the Places of Worship Act 1991 in the apex court. The petition has sought to initiate legal action again on the Kashi and Mathura dispute. After almost 29 years, the Act has been demanded to be repealed.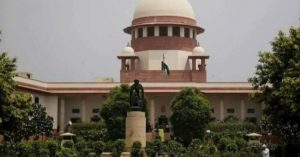 According to the Places of Worship Act 1991 Act, the religious place which belonged to the religious place on 15 August 1947, will remain the same today, and in the future. However, the Ayodhya dispute was kept out of the Act as it was an earlier legal dispute. The petition said that this act was never challenged and no court should consider it judicially.
Even in the Ayodhya verdict, the Constitution bench only commented on it. While giving the verdict on the Ram temple on 9 November 2019, the apex court bench had also cleared its stand on all the disputed shrines in the country. The bench of the apex court in its 1,045-page judgment referred to the Places of Worship (Special Provisions) Act, 1991, which came into force on 11 July 1991. This means that the present situation in Kashi and Mathura will remain the same.
Follow and connect with us on Twitter, Facebook, and Youtube