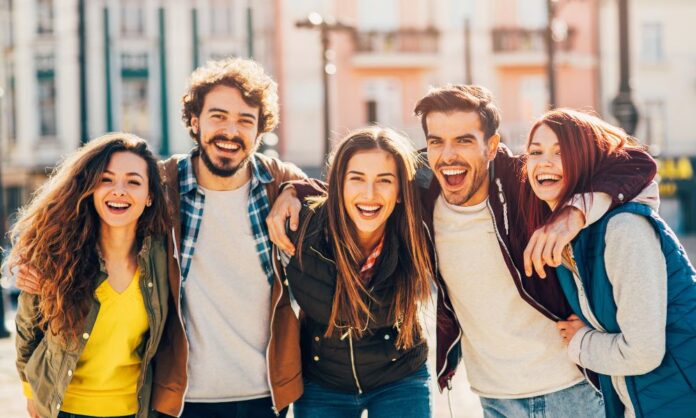 Singapore, a city-state brimming with family-friendly attractions, offers an array of enchanting places that will captivate the hearts of your kids. Begin your adventure at Universal Studios Singapore, a thrilling theme park on Sentosa Island, where your little ones can meet beloved characters, experience exhilarating rides, and explore themed zones.
From wildlife wonders to imagination-driven attractions, Singapore is a treasure trove of experiences that cater to the interests and curiosities of your kids, ensuring an unforgettable family vacation filled with fun, learning, and exploration.
Wild Wild Wet
Wild Wild Wet, located in Singapore, is a thrilling water park that promises a splash-filled adventure for all ages. With exhilarating water slides, wave pools, lazy rivers, and interactive play zones, it's a haven for aquatic fun and relaxation. The park's diverse attractions cater to thrill-seekers and families alike. Book your Wild Wild Wet tickets to enjoy a day of wet and wild excitement, from heart-pounding slides to tranquil lounging areas. Whether you're seeking adrenaline rushes or simply want to unwind in the water, Wild Wild Wet offers a refreshing escape from the city's hustle and bustle, making it a popular destination for locals and tourists alike.
Singapore Zoo
Book your Singapore Zoo tickets for an unforgettable wildlife experience. Nestled in lush surroundings, the zoo offers a captivating journey through diverse habitats, where you can encounter majestic creatures up close. From orangutans swinging through trees to playful elephants, the zoo showcases animal conservation and education. With a range of ticket options, including combo deals with neighboring attractions, you can explore the Night Safari or River Safari too. Witness engaging animal shows and embark on immersive experiences. Whether you're a family, nature enthusiast, or curious explorer, Singapore Zoo tickets promise a day of wonder and discovery amidst the natural wonders of the animal kingdom.
Universal Studios Singapore
Universal Studios Singapore, situated on Sentosa Island, is a blockbuster theme park that transports visitors into the enchanting worlds of their favorite movies and characters. Divided into themed zones, from Ancient Egypt to Hollywood, the park offers exhilarating rides, live shows, and interactive attractions. Encounter beloved characters, like the Transformers and Minions, and experience heart-pounding roller coasters and immersive 4D simulations. Universal Studios Singapore boasts a variety of dining and shopping options, making it a complete entertainment destination for families and thrill-seekers alike. With its cinematic magic and endless fun, a visit to Universal Studios Singapore promises a day of cinematic adventure and unforgettable memories.
Gardens by the Bay
Gardens by the Bay is a horticultural marvel located in the heart of Singapore. This iconic attraction features three mesmerizing waterfront gardens: Bay South, Bay East, and Bay Central. The Supertree Grove, with its towering vertical gardens and nightly light shows, captivates visitors. The Cloud Forest offers a misty mountain experience, while the Flower Dome showcases a kaleidoscope of blooms from around the world. With a focus on sustainable practices and a harmonious blend of nature and futuristic architecture, Gardens by the Bay provides a tranquil oasis in the urban landscape. Explore diverse ecosystems, marvel at the Supertrees, and enjoy panoramic views, making it a must-visit destination for nature enthusiasts, families, and those seeking a unique blend of horticulture and innovation.
S.E.A. Aquarium
The S.E.A. Aquarium, located on Sentosa Island in Singapore, is a captivating underwater wonderland that takes visitors on a mesmerizing journey through the depths of the ocean. Home to over 100,000 marine animals of various species, the aquarium offers an immersive experience of diverse aquatic ecosystems. From majestic manta rays and fearsome sharks to vibrant coral reefs and ethereal jellyfish, the exhibits showcase the incredible beauty and diversity of marine life. With its massive viewing panels and interactive elements, the S.E.A. Aquarium allows guests to explore the wonders of the underwater world up close. It's a perfect destination for both educational enrichment and sheer awe as you witness the mysteries of the ocean, making it a must-visit for families, marine enthusiasts, and anyone eager to dive into the world beneath the waves.
Skyline Luge Sentosa
Skyline Luge Sentosa offers an exhilarating gravity-fueled adventure on Singapore's Sentosa Island. With a blend of toboggan and go-kart, visitors navigate their way down a winding track, controlling speed with intuitive hand controls. Choose from multiple tracks, each catering to different levels of thrill. After a heart-pounding ride, take the Skyride chairlift for panoramic views of the island. Ideal for families and adrenaline junkies, Skyline Luge combines speed, excitement, and breathtaking scenery for an unforgettable outdoor experience. Whether you're racing down the tracks or enjoying the scenic ride, Skyline Luge Sentosa promises an adrenaline-pumping escapade against a picturesque backdrop.
Adventure Cove Water Park
Adventure Cove Waterpark, nestled within Resorts World Sentosa in Singapore, promises an aquatic adventure for visitors of all ages. Dive into a world of excitement with exhilarating water slides, lazy rivers, wave pools, and snorkeling experiences. Encounter marine life up close at Rainbow Reef or brave the high-speed Riptide Rocket water coaster. Embark on an immersive journey along the Adventure River or relax on pristine beaches. The park also offers encounters with rays, dolphins, and other marine creatures. Adventure Cove Waterpark is a haven for water enthusiasts, combining thrills and relaxation against the backdrop of lush landscapes and the stunning resort complex, ensuring a day of aquatic fun and entertainment.
Jurong Bird Park
Jurong Bird Park, situated in Singapore, is a paradise for bird lovers and nature enthusiasts. Home to a diverse collection of over 5,000 birds from around the world, the park offers an immersive experience amidst beautifully landscaped habitats. Witness spectacular avian displays and interactive feeding sessions, including the famed "Birds n Buddies" show. Explore themed zones such as the Waterfall Aviary and Lory Loft, where you can interact with colorful lorikeets. The park's emphasis on conservation and education provides valuable insights into the avian world. Whether you're admiring rare species or enjoying the serenity of the lush surroundings, a visit to Jurong Bird Park offers a delightful blend of natural beauty and ornithological wonder.
Trick Eye Museum
The Trick Eye Museum is a captivating optical illusion museum located in various locations around the world, including Singapore. Through a combination of art and technology, this interactive museum offers a unique and immersive experience where visitors can become a part of the artworks. With 3D paintings, installations, and augmented reality, the museum creates mind-bending scenes that challenge perception and encourage creative photography. From floating in space to escaping from dangerous creatures, the Trick Eye Museum lets you step into whimsical and surreal scenarios. It's an ideal destination for individuals, families, and friends looking to have fun, unleash their creativity, and capture unforgettable moments while engaging with art in a whole new dimension.
Wings of Time
Wings of Time is a mesmerizing multimedia night show held on Sentosa Island in Singapore. Set against the backdrop of the open sea, the show combines dazzling visual effects, captivating music, and live performances to create a breathtaking spectacle. Through the use of state-of-the-art technology, including 3D projection mapping, lasers, and pyrotechnics, Wings of Time tells a fantastical story that unfolds on the water's surface. It's a captivating journey that takes audiences on an adventure through time, exploring themes of friendship, courage, and discovery. With its stunning visuals and immersive storytelling, Wings of Time offers a unique and enchanting evening experience that leaves a lasting impression on visitors of all ages.