India's freedom struggle is replete with tales of valour and sacrifice, some told and many untold. While it is impossible to document every contribution towards Independence, here are 10 courageous women freedom fighters who were well ahead of their times
1. Baiza Bai Scindia (1784-1863): Born in Kagal, Kolhapur, Maharashtra, Baiza Bai was married to Daulat Rao Scindia, the ruler of Gwalior, in February 1798 in Pune when she was 14. Well known for her horse riding skills, she also received training in sword and spear fighting.
She accompanied her husband during the Maratha wars with the British. During the Battle of Assaye, she fought against Arthur Wellesley, who later became the first Duke of Wellington.
She urged her husband Daulat Rao to support Peshwa Baji Rao II during the British campaign against the Pindaris. When Daulat Rao gave in to the demands of the British, she left him briefly, accusing him of cowardice. She was also fiercely opposed to the Scindia surrender of Ajmer to the British.
Baiza Bai played an important role in planning for an anti-British revolt that broke out prematurely in 1857, according to the book 'Tatya Tope's Operation Red Lotus' written by Parag Tope, a descendant of freedom fighter Tatya Tope. Baiza Bai died in Gwalior in 1863.
2. Matangini Hazra (October 19, 1870 – September 29, 1942): Born in a Mahisya family of village Hogla, near Tamluk (in present day West Bengal) in 1870, she was the daughter of a poor farmer and did not receive a formal education. She was married at the age of 12 to Trilochan Hazra and was widowed at 18. She did not have children.
A staunch Gandhian, she took part in the Civil Disobedience movement in 1930 and was arrested for breaking the Salt Act. Though was soon released, she took part in the movement for the abolition of chowkidari tax and was arrested again for protests. Matangini was sentenced to six months imprisonment and sent to Baharampur jail.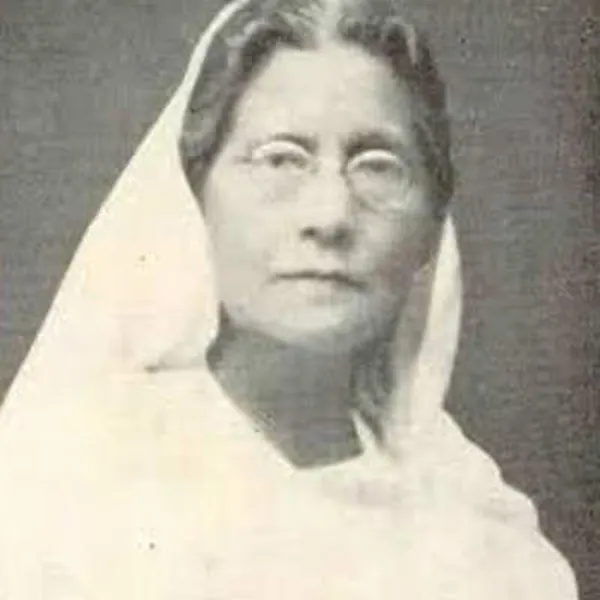 After being released, she took to spinning her own Khadi and became an active member of the Indian National Congress. In 1933, she attended the subdivisional Congress conference at Serampore and was injured in the ensuing baton charge by the police.
When she was leading one of the five batches of the Vidyut Bahini (lighting armies) at Tamluk to capture the local police station on September 29, 1942, she was shot dead by the British Indian police. Matangini was the first Quit India movement martyr in Midnapore.
3. Kittur Chennamma (October 23, 1778 – February 21, 1829): Born in Kakati, a village in the present Belagavi district, Karnataka, she belonged to the Lingayat Panchamasaali community. She received training in horse riding, sword fighting and archery from a young age and was married to Raja Mallasarja of the Desai family when she was 15.
When Chennamma's husband death in 1816 was followed with her son's death in 1824, Rani Chennamma adopted Shivalingappa and made him heir to the throne. But the East India Company ordered his expulsion and put Kittur under the administration of Dharwad collectorate in charge of St John Thackeray and notified Kittur to accept the British control.
Rani Chennamma sent a letter to Mountstuart Elphinstone, Lieutenant-Governor of the Bombay province pleading her case, but the request was turned down, and war broke out. In the first round of war (October 1824), British forces lost heavily and St John Thackeray, collector and political agent were killed. Two British officers were also taken as hostages but Rani Chennamma released them with an understanding with Chaplin that the war would be terminated.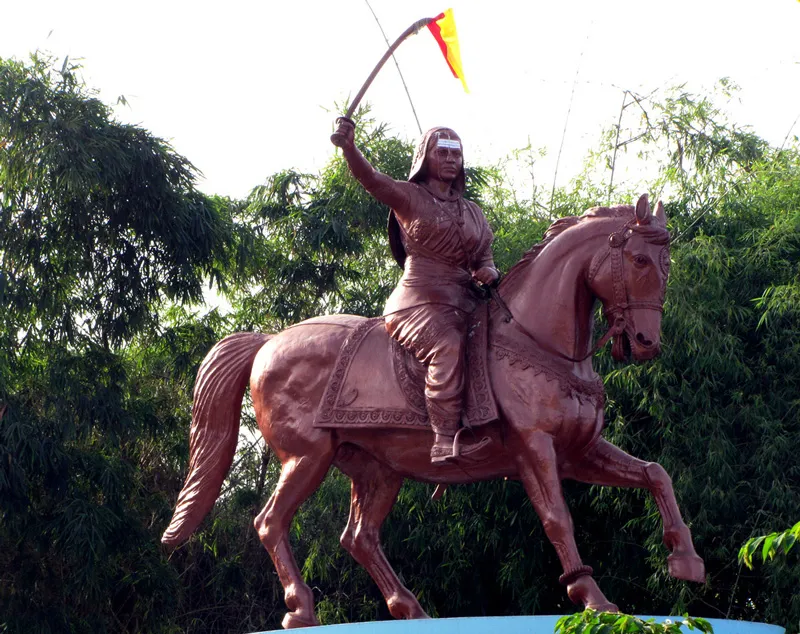 Chaplin, however, continued the war with more forces. Rani Chennamma fought fiercely with the help of her deputy, Sangolli Rayanna, but was captured and imprisoned at Bailhongal Fort, where she died on 21 February 1829 at the age of 51.
This fierce freedom fighters legacy is still commemorated through the Kittur Utsava held from October 22 to 24 every year.
4. Pritilata Waddedar (May 5, 1911 – September 24, 1932): Pritilata was born in a middle-class Bengali Baidya family in Dhalghat village in Chittagong in present-day Bangladesh.
A meritorious student, she completed her education in Calcutta and returned to Chittagong where she took up the job of headmistress at a the Nandankanan Aparnacharan School.
On June 13, 1932, Pritilata met revolutionaries Surjo Sen and Nirmal Sen in their Dhalghat camp. Despite being a woman, she was allowed to join the group because the revolutionaries felt that women transporting weapons would not attract much suspicion. She took part in many raids like attacks on the telephone and telegraph offices and the capture of the reserve police line. In the Jalalabad battle, she supplied explosives to the revolutionaries.
In 1932, Surjo Sen planned an attack on the Pahartali European Club which had a signboard that read 'Dogs and Indians not allowed'. Kalpana Datta, who was to lead the attack was arrested a week before the Pritilata was the next choice.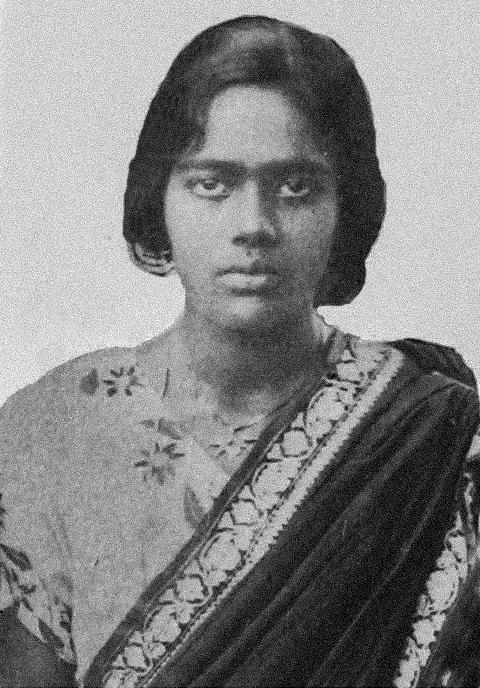 Pritilata and other revolutionaries reached the club at around 10:45 pm and the building was set alight before they started shooting into it. A few police officers in the club had revolvers and started shooting. Pritilata incurred a single bullet wound and was trapped by the police. She swallowed cyanide to avoid getting arrested and became a martyr at the age of 21 years.
5. Basanti Devi (March 23, 1880 – May 7, 1974): She was born in Assam to Baradanath Haldar, the diwan of a large zamindary during the British rule. She studied at the Loreto House, Kolkata, where she met and married Chittaranjan Das at the age of 17. They had three children.
She took part in the Civil disobedience movement, the Khilafat Movement and in the Nagpur session of the Indian National Congress in 1920. In 1921, she joined her husband's sisters — Urmila Devi and Sunita Devi – and set up a training centre for women activists — the Nari Karma Mandir. She was actively involved in collecting gold ornaments and 2,000 gold coins from Jalpaiguri for the Tilak Swaraj Fund.
She was briefly arrested during protests under the Non-cooperation Movement in 1921. After her husband was arrested in December 2021, she took charge of his weekly publication Bangalar Katha and was also the president of Bengal Provincial Congress in 1921-22. After independence in 1947, Basanti Devi continued with her social work. She was honoured with the Padma Vibhushan in 1973.
6. Suniti Chaudhary (May 22, 1917 – January 12, 1988): Born to Umacharan Choudhury and Surasundari Choudhury in Bengali Kayastha family in Comilla District (present-day Bangladesh), she studied at Nawab Faizunnessa Government Girls High School of Comilla.
A revolutionary, she was selected as the Captain of the Women's Volunteer Corps of Tripura Zilla Chhatri Sangha in May 1931. She was known by the alias of Meera Devi' and was in charge of training female members of the Chhatri Sangha in lathi, sword and dagger play.
On December 14, 1931, Chowdhury and Santi Ghose, both 16 at that time, walked into the office of Charles Geoffrey Buckland Stevens, a British bureaucrat and the district magistrate of Comilla and shot at him and killed him.
The duo was arrested and she was held captive in Hijli Detention Camp as a 'third class prisoner'. Due to her activities, her father's government pension was stopped and her two elder brothers were held in custody without trial.
She was released with Santi Ghose in 1939, after serving seven years of her sentence, because of the amnesty negotiations between Mahatma Gandhi and the British authorities. After her release, she studied and passed MBBS and became a doctor. In 1947, she married Trade Union Leader Pradyot Kumar Ghosh. She died on January 12, 1988.
7. Jhalkari Bai (November 22, 1830 – April 5, 1858): Born to Sadova Singh and Jamunadevi in Bhojla village, near Jhansi, Jhalkari Bai was a brave woman. In her youth, she is said to have killed a tiger with an axe when it attacked her. She also once killed a leopard in the forest with a stick she used to herd cattle.
With an uncanny resemblance to Rani Laxmibai of Jhansi, she was inducted into the women's wing of the queen's army. She was a close advisor to the Rani and quickly rose in the ranks to command her own army.
During the Rebellion of 1857, Jhansi came under attack from the British forces led by General Hugh Rose. One of Rani Laxmibai's gate in-charges opened the Fort to British army and the Rani had to escape. Upon hearing of Laxmibai's escape, Jhalkaribai set out for General Rose' camp in disguise and declared herself to be the queen. This led to a confusion that gave the Rani's army renewed advantage.
There are two accounts of her death. One says that she died in 1858 while another account says she passed away in 1890.
8. Rani Gaidinliu (January 26, 1915 – 17 February 1993): Born to Lothonang Pamei and Kachaklenliu at Nungkao (or Longkao) village in the present-day Tamenglong district, Manipur, she belonged to the Rongmei (also called Kabui) Naga tribe. The family belonged to the ruling clan of the village.
In 1927, when she was just 13, Gaidinliu joined the Heraka movement of her cousin Haipou Jadonang, who opposed the British. After Jadonang was killed by the British, she was accused of mobilizing people against the British rule.
She openly rebelled against the British rule, exhorting the people not to pay taxes. She received donations from the local Nagas and the British authorities launched a manhunt for her. She evaded arrest by moving across villages in present-day Assam, Nagaland and Manipur. The Governor of Assam dispatched the 3rd and 4th battalions of the Assam Rifles against her and monetary rewards were declared for information leading to her arrest.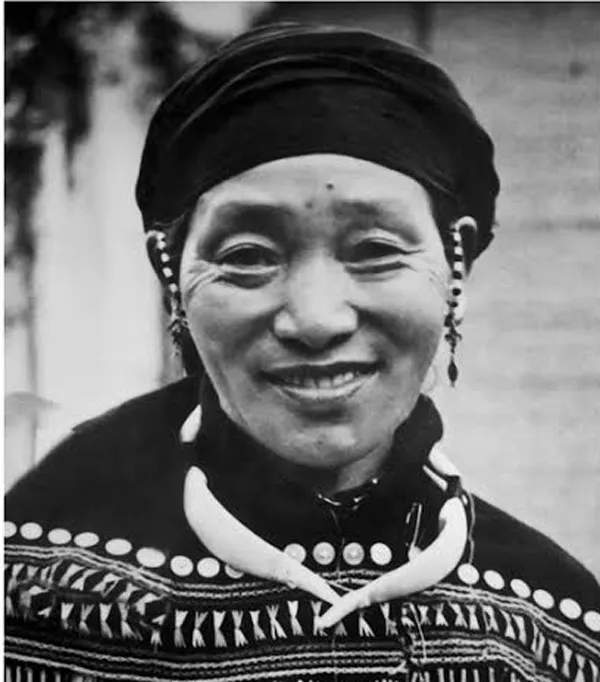 In October 1932, she was arrested from the Pulomi village during a surprise attack. She was sentenced to life imprisonment by the Political Agent's Court for abetment of murder. From 1933 to 1947, she served time at the Guwahati, Shillong, Aizawl and Tura jails.
After the Interim Government of India was set up in 1946, Rani Gaidinliu was released on Prime Minister Jawaharlal Nehrus orders from Tura jail, having spent 14 years in various prisons. She continued to work for the upliftment of people after her release.
9. Tara Rani Srivastava: She was born in Saran near Patna in Bihar and married Phulendu Babu at an early age. She galvanized women from and around her village to join protest marches against the British Raj.
On August, 12, 1942, as part of Quit India Movement, she and her husband organised a march to raise the Flag of India in front of the Siwan police station as an act of major defiance. The police lathi charged the protesters and later opened fire. 
Phulendu Babu was among the shot and wounded. Tara Rani bandaged her husband's wounds with strips torn from her sari and continued her march to the police station, where she attempted to hoist the flag.
On her return, she discovered that her husband had died of his injuries. A prayer meeting was held in Chhapra three days later in honor of her husband's sacrifice for the nation. She continued to be part of the freedom struggle until the Independence in August 1947.
10. Godavari Parulekar (August 14, 1907- October 8, 1996): Born to renowned lawyer Laxmanrao Gokhale, she received a good education and became the first woman law graduate in Maharashtra.
She was active in the students' movement against British rule and took part in individual Satyagraha, for which she was convicted by the British regime in 1932.
Since her family did not oppose the British, she left the house and joined the Servants of India Society in Mumbai. She was the first woman life member. In 1937 she organized a literacy campaign in Maharashtra.
In 1938 she unionized the domestic workers as a part of the working class. In 1938-39 she organized the farmers in Thane district of Maharashtra. She was imprisoned many times by the British for her work. During this time she met her husband Shamrao Parulekar, who was also a member of Servants of India. Due to difference in ideologies, Godavari and her husband left Servants of India and joined the Communist Party of India in 1939 and worked closely with farmers and tribal people.
She led the armed struggle for the liberation of Dadra and Nagar Haveli from Portuguese rule and the Warli Adivasi Revolt in 1945. After independence, Godavari kept fighting for the rights of Warlis and founded the Adivasi Pragati Mandal with Shamrao in 1961. Godavari documented the movements in her book Jewha Manus Jaga Hoto (The Awakening of Man).
(Mona Singh is a Rajasthan-based writer and wanderer)
Follow and connect with us on Twitter, Facebook, Instagram, and Youtube