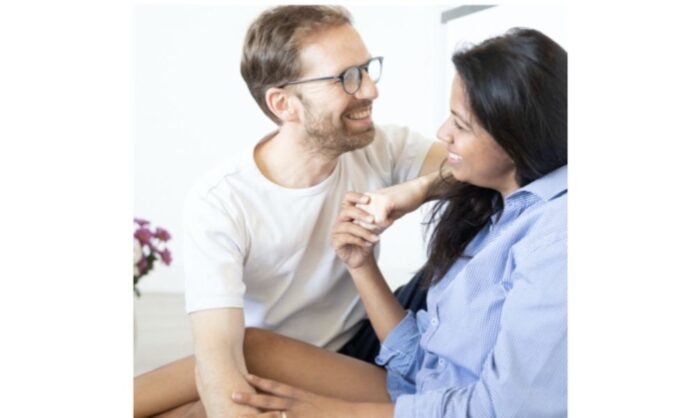 "I still remember, vividly, where my Yoga journey began, it was at a gym near my house around 18 years ago in the town where I grew up.
The power of yoga was apparent to me even in those very early beginnings. The union of movement and breath along with the deep relaxation at the end of class began to teach me how to switch off my overactive mind and connect to my inner self.
Yoga for me has become a way of life and nupūrna is my journey to create awareness about Yoga which is more than just the asana practice."
Nupurna Yoga and Wellness is a combination of practices and experiences that bring Happiness. Conceived in the Heart and nurtured inside the mind of a yoga enthusiast, Nupur Gupta (the Founder), Nupurna aims to transform lives through wellness.
Nupurna is a combination of the words Nupur and Purna. 'Nupur' means 'Ornament' in Hindi and 'Purna' is a Sanskrit word meaning 'Fulfilled'. Living up-to its name, Nupurna introduces you to the deepest potential of Self Care & Wellness towards generating Happiness and Sustainability.
Nupura Wellness is driven by Nupur's 15 years of Self-Transformation journey that entailed her encounter and ultimate fusion with Yoga. In the quest of learning more about the rejuvenating practices during her early 20s, she went on to discover a new way of life. This is where she embraced Holistic Living and combined it with her inclination towards the softer aspects of her work life (as a Marketing Professional ), which included Empathy, Compassion, Emotional Intelligence and Mental Resilience.
Nupur decided to support others by sharing her discovery about Happiness and Wellness with everyone. With that focus, she completed her Professional Yoga Teachers' Training from International Sivananda Yoga & Vedanta Centre in Kerala, India and began to train others at the Ashram. This was where Nupurna Yoga & Wellness was conceived and shaped up to address a relevant problem in our society- Unhappiness. With her Business Marketing background, she excels in Collaborations, Research and Sustainable Employee Delightment.
During this period, she met her life partner and relocated with him to the Netherlands, from where she currently operates. Nupur Gupta was teaching yoga at a retreat in Goa, India when Attila Bosnyak, who was attending the retreat, saved her life during an adventurous swim and that is what sparked a whirlwind romance between them. Their long-distance relationship just like Attila's rescue mission for Nupur did not come easy. Nupur's mother was diagnosed with a brain tumor and was scheduled for emergency surgery, and their meeting somewhere halfway between Netherlands and India was put on hold indefinitely by these horrid circumstances, but then love is always known to conquer all. Attila flew to India just to by Nupur's side during those trying times and his little gesture of going down on his knees with a promise to love one another forever during a brief visit to the Taj Mahal proved to be a turning point in the love life.
Despite moving to Amsterdam after marriage, Nupur's love for India could see no end. During the pandemic, her urge to help fellow Indians grew even stronger. This urge led to the birth of her initiative 'CSR for India'. Through CSR for India, Nupur decided to share 5% of all her earnings to the foundations and fundraisers working for Covid relief in India via Oxygen Supply, Child Care, and Education. Nupur also employed teachers & experts from India- both her and the birthplace of Yoga. By affiliating with Nupurna, they could and continue to generate income and cope with the financial instability caused in the current situation of Pandemic.
Her yoga and meditation programs also emphasise on the overall wellness of people. Her core goal is to work towards the holistic well-being of others, making them feel good not just physically but mentally also. Everyone deserves happiness. Nupurna envisages happiness & well-being for the people across the globe.
She is committed to achieving it by creating awareness about Yoga & Wellness and making it an integral part of everyone's life.
Nupurna aims to generate a Happier Body, Mind, and Soul for one and all.
Follow and connect with us on Twitter, Facebook, Instagram, and Youtube