After dropping below $17,700, Bitcoin's price has swiftly rebounded to trade over $19,000 in the past few days. On Dec. 13, Bitcoin's price rose above the $19,000 level, and is currently trading at $19,186.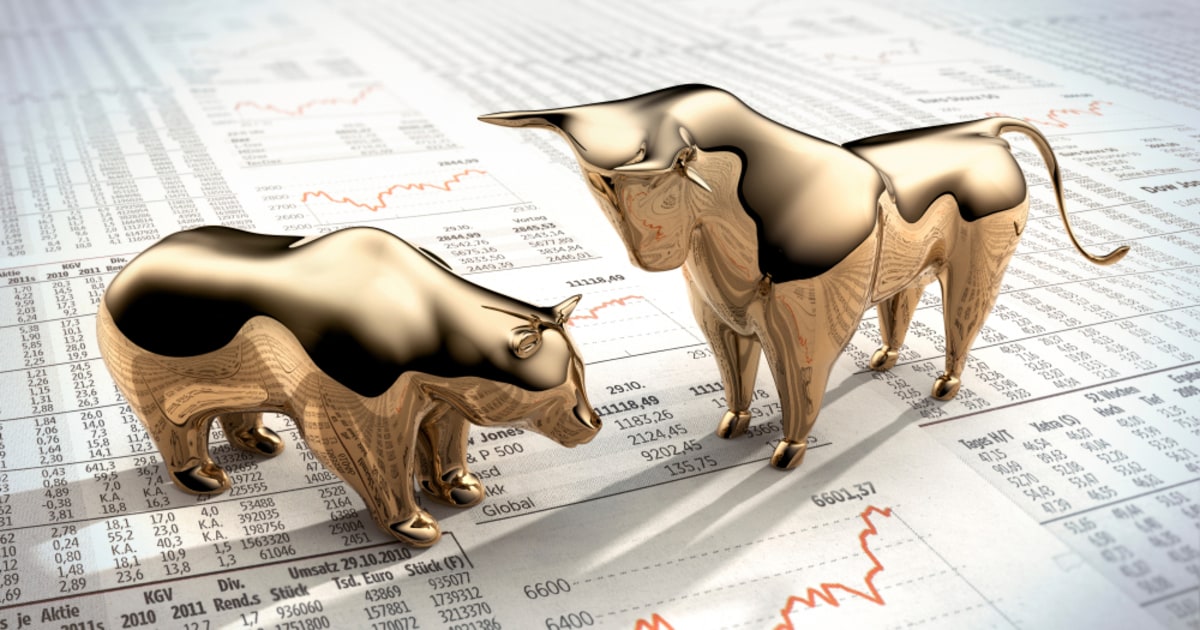 Bitcoin suffered a correction last week as the US dollar began to gain strength. As there were news of stricter cryptocurrency regulation to come out, many investors were afraid to cash in. However, since the news of MicroStrategy to purchase over $600 million worth of Bitcoin came out, Bitcoin's price has been positively impacted.
Nic Carter, the co-founder of CoinMetrics and founding at Castle Island Ventures recently commented on this move, saying:
"THERE'S NO WAY YOU CAN BUY $650M WORTH OF BTC WITHOUT A MARKET IMPACT. STARTING TO QUESTION MY BELOVED EMH HERE. NEVER BEFORE HAVE WE SEEN A WHALE PUBLICLY ANNOUNCE, IN ADVANCE, THAT THEY WOULD BE TAKING A POSITION IN SPECIFIC SIZE MARKET SHOULD OBVIOUSLY BE INCORPORATING THAT INFO. MY POINT IS THAT THE MARKET SHOULD LOGICALLY BE ANTICIPATING THE MARKET IMPACT OF THE FORECASTED BUY (WHICH WILL ABSOLUTELY BE NONZERO), NOT THAT I EXPECT SAYLOR TO SMASH 'MARKET BUY' ON COINBASE."
A cryptocurrency trader noted that it could only be a matter of time before Bitcoin will hit a new all-time high. The trader explained while pointing to the below chart:
"PERFECT S/R FLIP AT $18,600 AND SETUP EXCEEDED EXPECTATIONS AS PRICE PRETTY MUCH IGNORED $19,100 AND WENT STRAIGHT TO THE THE RESISTANCE HIGH AT $19,300. LOCK IN SOME PROFITS… TOOK SOME PROFIT HERE ON THE LONG SINCE $17,600, BUT HONESTLY I THINK WE SMASH ATH SOON."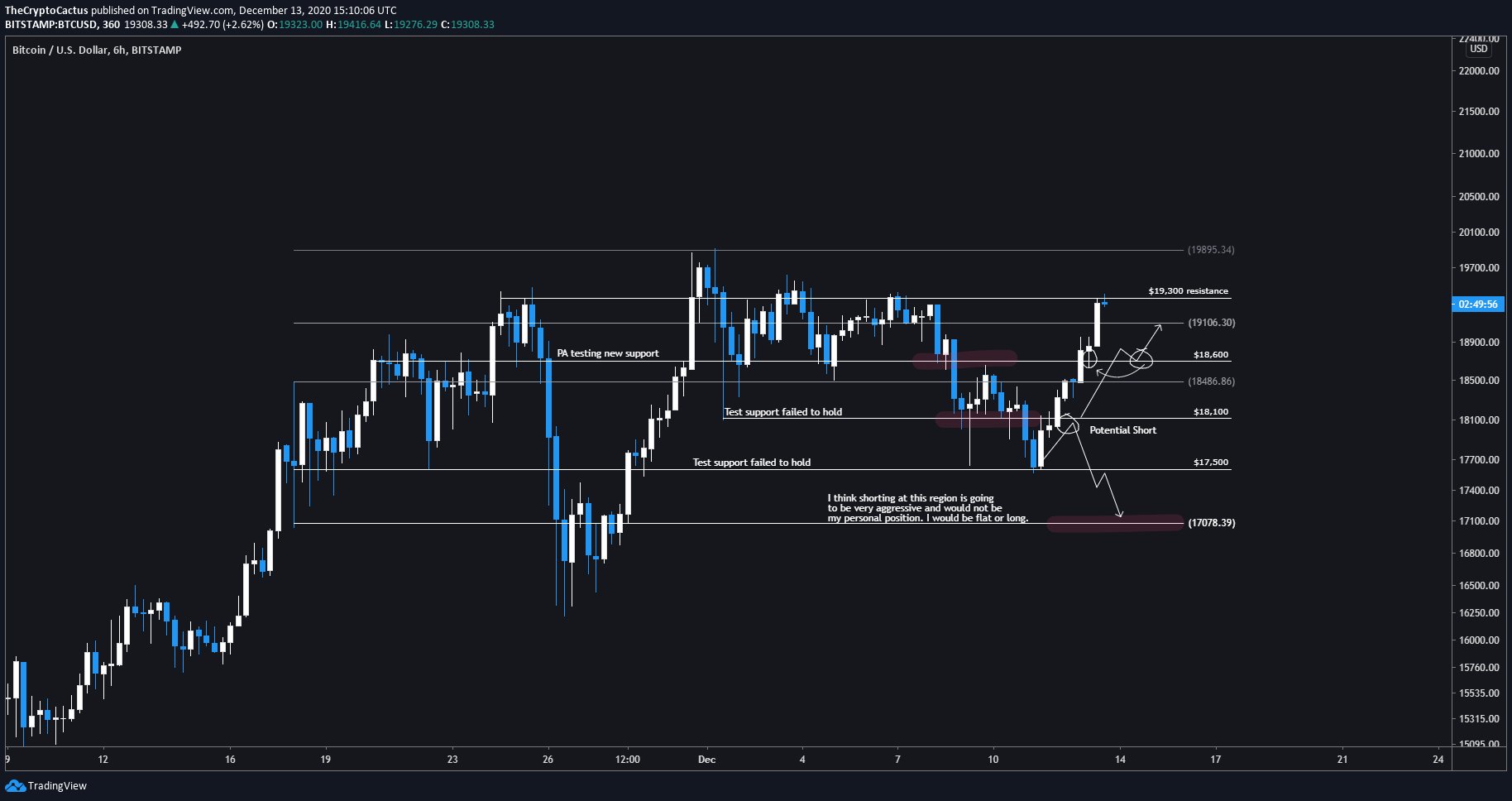 Risk of a correction after BTC hits $19K?
Although investors have been bullish on Bitcoin since it recovered and surged to over $19K, crypto analytics firm Santiment noted that there could be a price reversal in store. Santiment observed that during the bull run towards $19K, Bitcoin had its largest token age consumed spike in 40 days. The analytics firm explained:
"IN THE MIDST OF #BITCOIN MAKING ITS RETURN ABOVE $19K THIS WEEKEND, OUR DATA IDENTIFIED THE LARGEST TOKEN CONSUMED SPIKE IN 40 DAYS. THIS INDICATES THAT LARGE AMOUNTS OF PREVIOUSLY DORMANT $BTC HAVE JUST BEEN MOVED. TYPICALLY, PRICE REVERSALS OCCUR FOLLOWING THESE SPIKES, AND THIS ONE COINCIDED WITH THE LATEST PRICE LOCAL TOP JUST ABOVE $19.3K 10 HOURS AGO."
Source: blockchain.news
Follow and connect with us on Twitter, Facebook, and Youtube