With a contribution of 28% to the startup ecosystem in India, Bengaluru has always embraced the spirit of entrepreneurship by creating a space for innovative ideas and startups. With all furor to start on their own, we have seen a number of startups setting out an elbowroom trying to cater to the demand out there in the market. In this context, there is one startup called Ciggywala who have now jumped into this space with an idea of delivering late-night cigarettes to one's door in Namma Bengaluru.
Ciggywala is every smoker's dream come true
Whenever one craves for a smoke in the late hours or whenever one doesn't find a shop open in the pitch dark, a thought of late-night cigarette delivery would have hit for sure. Much the same, when Mr. Raj Datta had troubles procuring cigarettes due to closed shops and cash hassles, an idea of Ciggywala stuck which eventually ruffled him to start-up.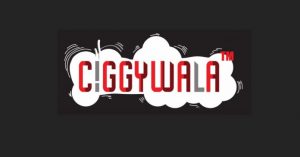 Raj worked at Google as an Adwords Expert, winning an international award there for his work, and quit in July 2017 to start a digital advertising agency XooglerAds (still running) first, and then to launch Ciggywala on April 6th, 2018. Sharing a word with MetroSaga, he said,
"So far, the response has been incredible. We put up posters at Cigarette shops in a few areas in Bangalore, which led to an amazing response of 800 visits to the website within the first two and a half days. About 50 Bengalurians tagged nearly 200 friends on one of our Facebook posts. Our customer's words have been 'you guys are saviors', 'you are amazing', 'this is a great idea', 'delivery time was very fast' and so on. In fact, several customers have said our service will help reduce drunk driving since a lot of people tend to go out looking for smokes late night after some drinks. "
It is fully compliant with Law and Rules
Ciggywala and their business model come under the purview of law and rules. When asked about the legality of the business, Raj Datta said, " We are GST registered and pay a significant amount of tax, but glad to do so. We completely abide by Cigarettes and other Tobacco Products act (2003) and to all its later amendments. "
The company makes sure that they sell only cigarettes in full packs at a minimum of one pack to order, owing to the ban on the sale of loose cigarettes. They also abide by another important law of not selling cigarettes to minors (under 18s). Ciggywala ensures this through a website, online payments, and delivery riders.
Raj Datta added, "As per the 3 lawyers, 2 CAs, and several senior bank officials we have consulted, we are fully legal."
Price and Delivery
As it is a late night delivery of Cigarettes, they charge 13.34% of the convenience fee on all purchases on the website with an added delivery charge of Rs.40. Simply put, a pack of 10 Cigarettes will cost you Rs.210 and a pack of 20 will cost Rs.380 across brands like Classic milds, Classic ultra mild, Classic Iceburst, Classic regular, Gold Flake Kings, and Marlboro advance and light.
Currently, Ciggywala is serving in Koramangala, BTM Layout, HSR Layout, and Bagmane Tech Park, and Indiranagar, however, they have also served orders in JP Nagar 7th phase, Bommanahalli, Choodsandra (Hosa Road), Basaveshwaranagar & Ulsoor. So, you can certainly bank upon Ciggywala for late night cigarette delivery in Bengaluru.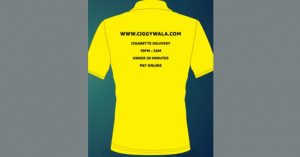 With a promise of deliveries in under 20 minutes open between 10 pm – 3 am, Ciggywala is looking to extend it to 5 am with an aim to serve Pan Bangalore by the end of April. In the near future, the company is looking to roll out an App along with simultaneous expansions to Delhi, Hyderabad, Mumbai, Kolkata, and Chennai in the first week of May.
Orders and Payments
One can order on Ciggywala over a) Whatsapp (+91 9742978029) b) Ciggywala website OR c) Facebook Page for their late-night cigarette delivery in Bengaluru.
Advantages: Online payments (cards, net banking, UPI, Wallets), Open from 10 pm – 3 am, Doorstep delivery under 20 minutes, and easy orders through WhatsApp, website and Facebook page.
With an incredible response so far, Ciggywala is open to investments to help expand the business to a consequent possibility. Late in May, the company is looking to provide insurance plans for their customers through certain tie-ups along with exclusive Ciggywala discounts on their platforms.
So, whenever you crave for late night cigarettes working in the late hours then you can certainly knock the doors of Ciggywala – late night cigarette delivery in Benglauru.
Source: Metrosaga