Bollywood actress Raveena Tandon has ruled the hearts of many with her acting and beauty. Tandon is a mother of three daughters and a son. Two of her elder daughters have been adopted by Tandon.
Raveena Tandon is a proud mother as her daughter Rasha Thadani has cleared IGCSE (International General Certificate of Secondary Education) exams. The actress shared a photo of Rasha's marksheet revealing that she has got grade A in all her subjects. She also shared a video in which the star kid is seen celebrating the result. Rasha is the elder daughter of Raveena Tandon and Anil Thadani. The couple also has a son, Ranbirvardhan Thadani. She also has two adopted daughters, Chaya Tandon and Pooja Tandon.
Born in 2005, Rasha Thadani has been a poser since childhood. With her cute and adorable looks, she will make you her fan.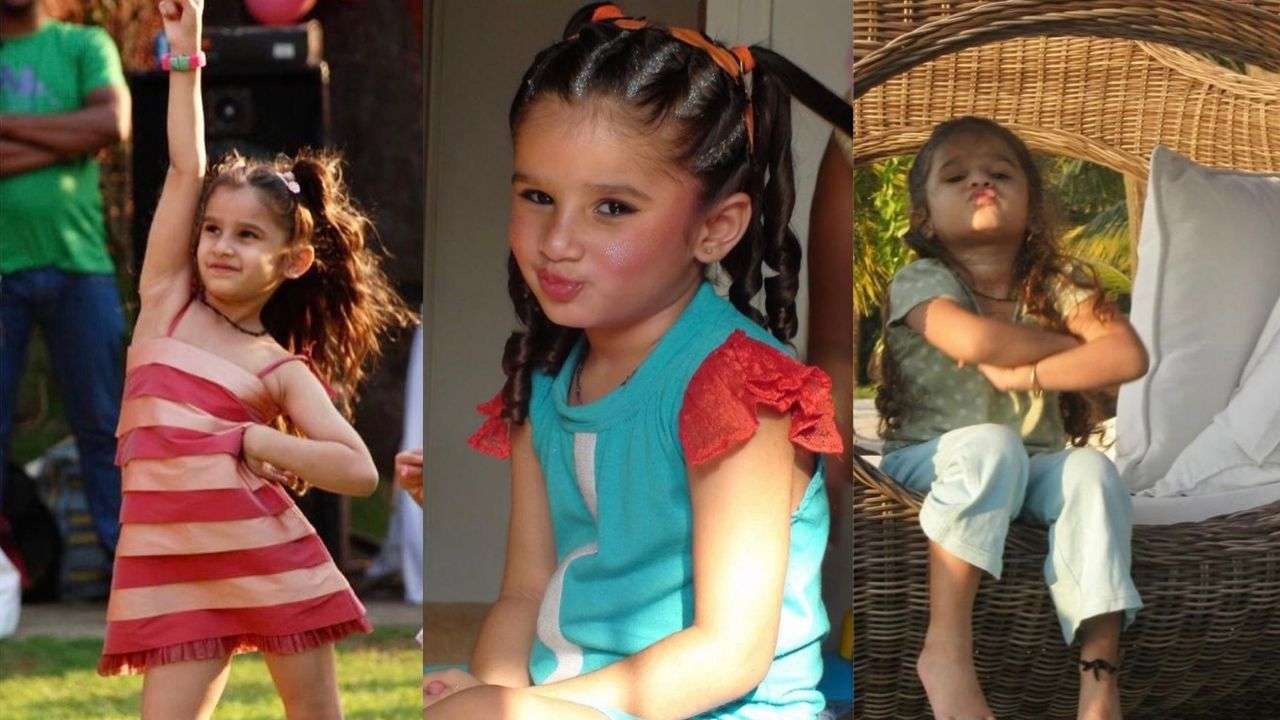 WHEN RASHA WON BLACK BELT IN TAEKWONDO
This is not the first time Rasha Thadani has made her parents proud. In February 2021, she won a black belt in taekwondo. Raveena Tandon had shared photos and videos of herself with Rasha showing her certificate and black belt. She wrote, "Meri Beti Blackbelt! @officialrashathadani proud of you! Love the way you don't remove your mask and are following all safety protocols! Safety first during these times of exams . Love the way you say 'kal school jaana hai' @officialrashathadani (sic)."
 Here are 7 things to know about Rasha Thadani Daughter of Raveena Tandon
1. Rasha has a younger brother Ranbir Thandani, who is two years younger to Rasha.
2. As per sources, Rasha Thandani's sun sign is Piscean as she was born on 16 March 2005.
3. Not only back belt in Taekwondo but Raveena Tandon's daughter is also a boxer. In a video shared by Raveena Tandon, Rasha Thadani could be seen practicing with her trainer.
4. When Rasha appeared in her mother's Instagram video based on musician Yashraj Mukhate's viral video "Saada Kutta Kutta" which is a rehash of actor Shehnaaz Gill's dialogue on Bigg Boss 13, many were in awe of her creative side.
5. Not just sports, Rasha Thadani also a piano player and a singer.
6. Raveena Tandon also revealed how Rasha started painting again during the lockdown. While being proud of her painter daughter.
7. Rasha is also a digital guru for her mother, Raveena Tandon. In an interview, Raveena Tandon shared how Rasha has been her digital guru when it comes to having fun on the internet.
Follow and connect with us on Twitter, Facebook, Instagram , and Youtube